Vibrant & modern look for an innovative self-checkout solution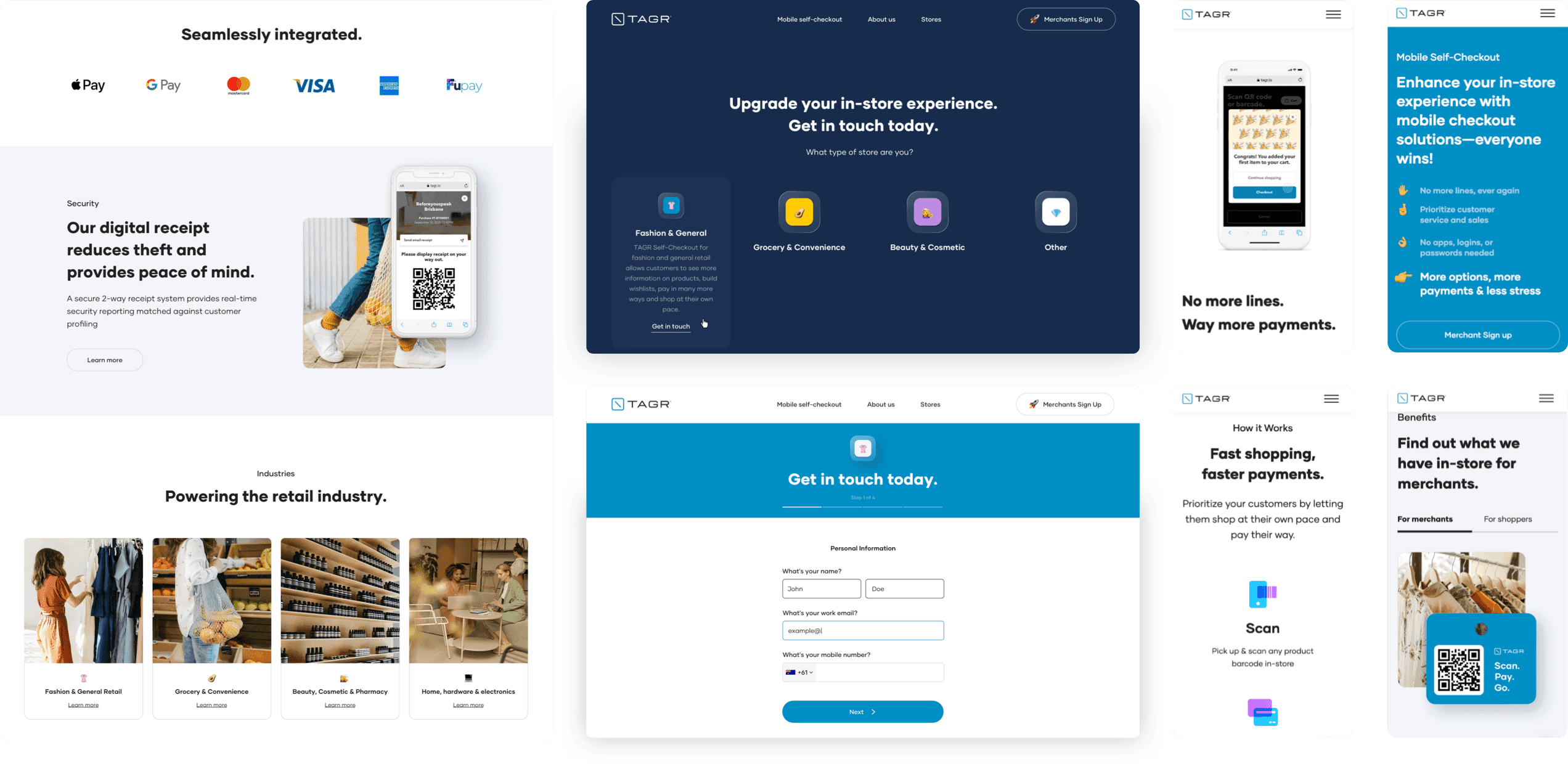 Location
Brisbane, Australia
Client
TAGR Holdings PTY LTD
PROBLEM
TAGR needed an accessible, easy-reading website, that also offers the user a smooth immersion into their self-checkout solution. It's a project oriented at people who are adventurous and like to innovate, so the site needed to match that optimistic, cheerful sentiment.
SOLUTION
Seamless mobile user experience was a must, and we delivered on that promise by designing an accessible, clear-cut responsive website that offers QoL improvements for shoppers and e-commerce business owners alike. We used bright colors and changing backgrounds for an extra pop.
VALUE DELIVERED
We gave TAGR a new website that communicates trust, clarity, and confidence. With a "just-right" mix of professionalism and joyful optimism, the new site helps establish the company's image as a trustable, inspired team of mobile self-checkout industry leaders.
ABOUT TAGR
The Scan & Go Revolution
TAGR wants to reinvent retail shopping through its Scan & Go mobile self-checkout platform that eliminates lines and gives shops the conversions they're so desperately looking for in the post-pandemic world.
CONCEPT
Shopping 2.0
TAGR's idea is to create a connection that will offer the best of both physical and digital worlds of shopping. A trailblazing digital product of the future calls for modern design solutions that will offer technology novices a pleasant learning experience, while tech-savvies will enjoy the clarity and freshness of content.
SCOPE OF WORK
Easy-to-use responsive website
This is an entirely new look for TAGR, and we made sure to convey their enthusiasm and optimism through a set of colors that made their visual identity stand out. Deep, dark blues that we can find in most fintechs and banks offer an attractive contrast to light blue, yellow and purple highlights. Typography-wise, an easy-on-the-eyes sans-serif font was chosen, and as for the icons, we went all out with emojis for a youthful, exuberant feel.
These bold, flamboyant statements in form of colors tell the story of embracing innovation and eagerness to discover the technology of the future.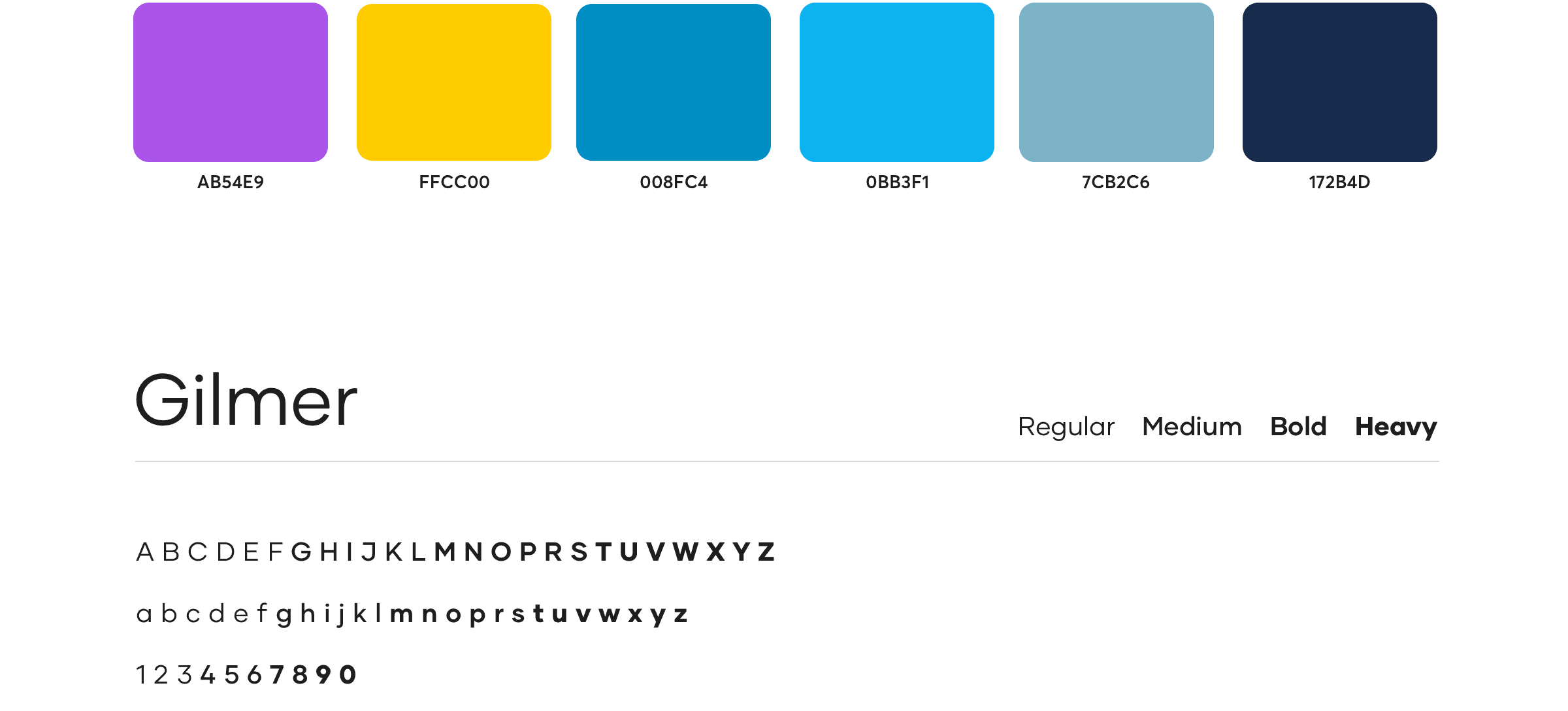 DESIGN CHOICES
Explaining innovation
When we first spoke, it quickly became clear, that what TAGR needed was an easy-reading website, that also offers the user a smooth immersion into a new retail shopping experience, yet undiscovered by the general public. Sometimes, a solid color background, a short caption, and a single emoji are everything you need to convey a message.
APPROACH
Seamless mobile experience
TAGR aspires to attract both merchants and shoppers alike. Both of these groups are experiencing their product through mobile devices, so it was necessary to make sure that the website's mobile version manifests the company's well-intentioned, transparent approach through a combination of clean and vibrant visuals that evoke trust.
ARE YOU READY?
Let's build your next digital product