Lightning-fast headless Shopify with innovative wearables
Location
Reykjavík, Iceland
Client
Genki Instruments ehf.
PROBLEM
The previous website for Genki had become outdated and no longer aligned with the company's aspirations. Its design was excessively flashy and gadget-like, often conveying a somewhat immature appearance. This presentation starkly contradicted the values Genki aimed to embody: professionalism, maturity, and innovation.
SOLUTION
Our team came up with a plan for a sleek, cutting-edge, headless website based on Shopify, featuring a meticulously crafted user experience and user interface. The design focuses on minimalistic backgrounds, striking icons, and modern typography. Our aim was to create an environment that is both professional and inviting, ensuring that it engages users without overwhelming them.
VALUE DELIVERED
We provided Genki Instruments with a cutting-edge and fast website. It's equipped with a custom e-commerce platform, specifically designed to streamline the online shopping experience for their customers. The website also boasts a unique design that captures the essence of the Genki Instruments brand. It also sets it apart in a crowded marketplace, blending functionality with aesthetic appeal to create an engaging user experience.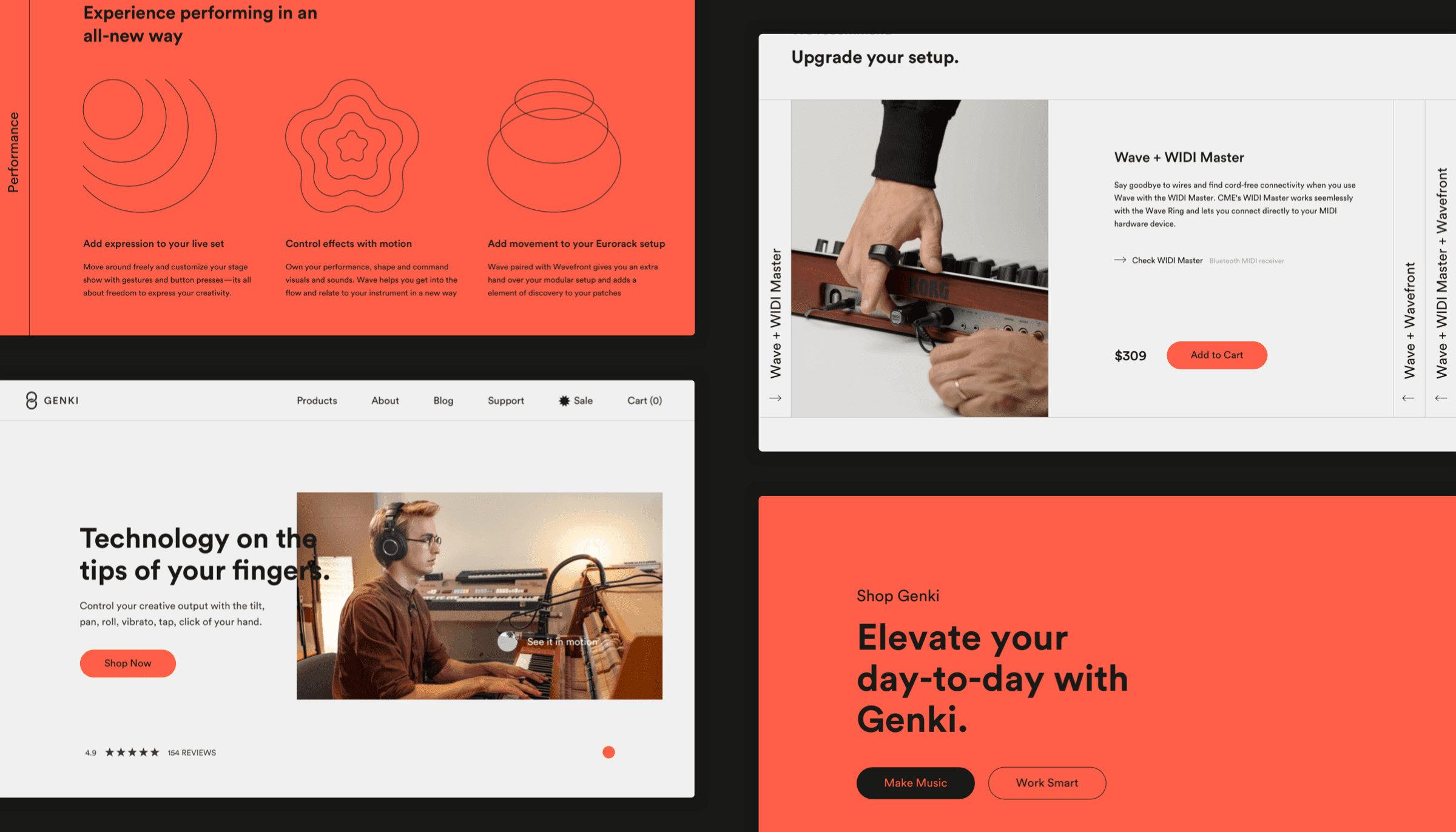 PROJECT SCOPE
Professional online presence
The distinctive and minimalist nature of the product inspired the creation of a sleek, modern website. The project involved the development of a headless website, which was a significant undertaking. Additionally, it included the integration of a blog feature and the implementation of a fully functional, custom e-commerce platform built on Shopify.
SHARED VISION
Joint creative effort
Our collaboration with Genki Instruments flourished as we both recognized the value of feedback. The project was a true partnership, with both sides contributing essential design insights and persuasive arguments for the most effective strategies. This cooperative effort resulted in a refreshed website design and a new backdrop for Genki's innovative products, distinctively different from their former online presence.
PRODUCT PAGE
Instant recognition
We adopted a clear strategy for the product pages, focusing on the essentials for maximum impact. The combination of high-quality photography and meticulously researched design and interface elements proved to be the formula for success. It was bound to prompt immediate product recognition and effectively convert casual visitors into loyal customers.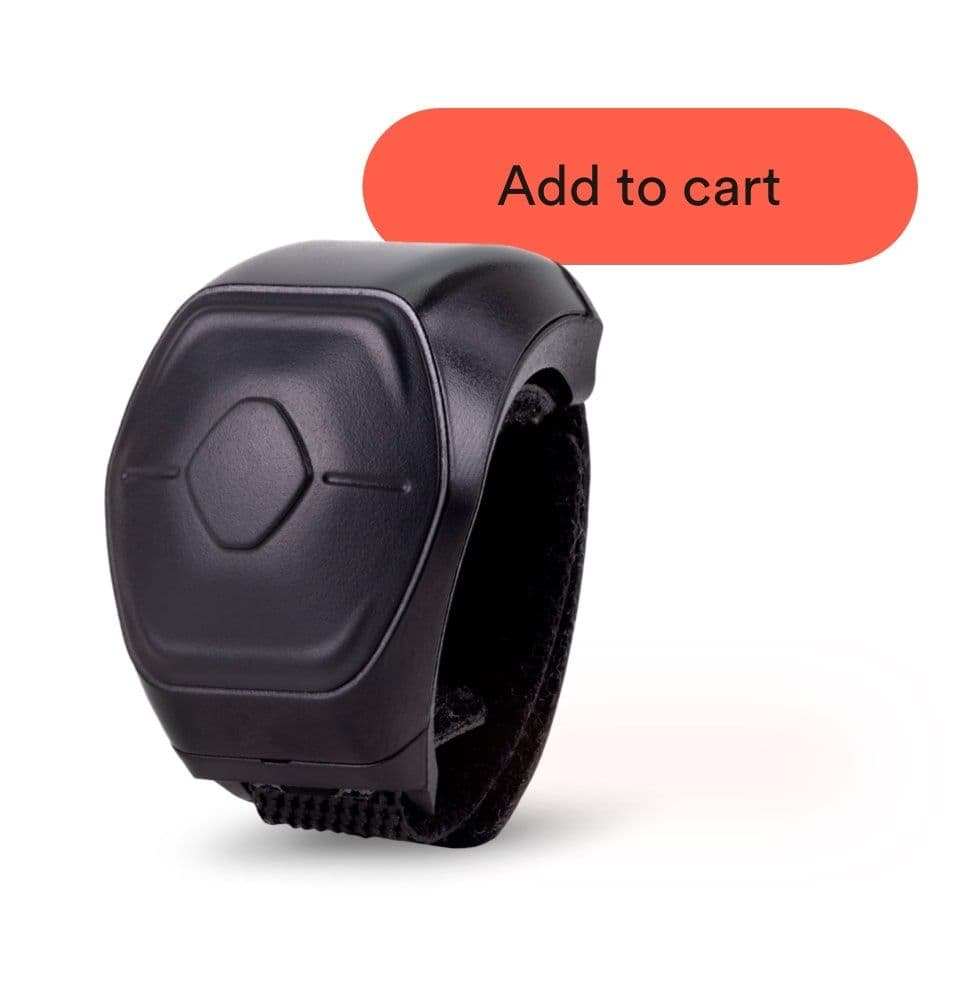 VIDEO INTEGRATION
Dynamic video showcase
The subtle yet significant features of the Genki Instruments wearables are most effectively communicated through video. Consequently, the website extensively incorporates this format, demonstrating how the products function and operate in real-life scenarios.
MOBILE DESIGN
Engaging usability
We ensured that the website's design and functionality are equally impressive on mobile devices. On smaller screens, the project's ingenious simplicity and modernity truly shine. Stylish backgrounds are intermittently accented with blood-orange buttons and concise text segments.
ICONIC ARTISTRY
Innovative icon design
The project was a grand and daring venture, largely due to the creative freedom given to our icon designers. Their exceptional work resulted in unique animated icons that move and transform in a mesmerizing, fluid manner. These icons serve a vital role in providing a vivid visual explanation of the gestures and motions that users of Genki's wearables can perform to get the most out of their devices.
COLOR PALETTE
Vibrant contrasts
The website captivates users by cycling through a variety of background and text color combinations. We chose a vivid blood-orange and a bright gray, as well as the classic black and white contrast to guarantee optimal readability. This selection strikes a balance between an energetically mature aesthetic and a design that is both engaging and delightfully playful.
AWARD-WINNING SITE
Multiple awards
Genki's newly launched responsive website has received widespread acclaim, particularly from the esteemed designers and developers who form the jury of the internationally renowned Awwwards. This panel honored the project with an Honorable Mention. In addition, Genki's exceptional web design was further recognized with the Special Kudos mention from the CSS Design Awards jury.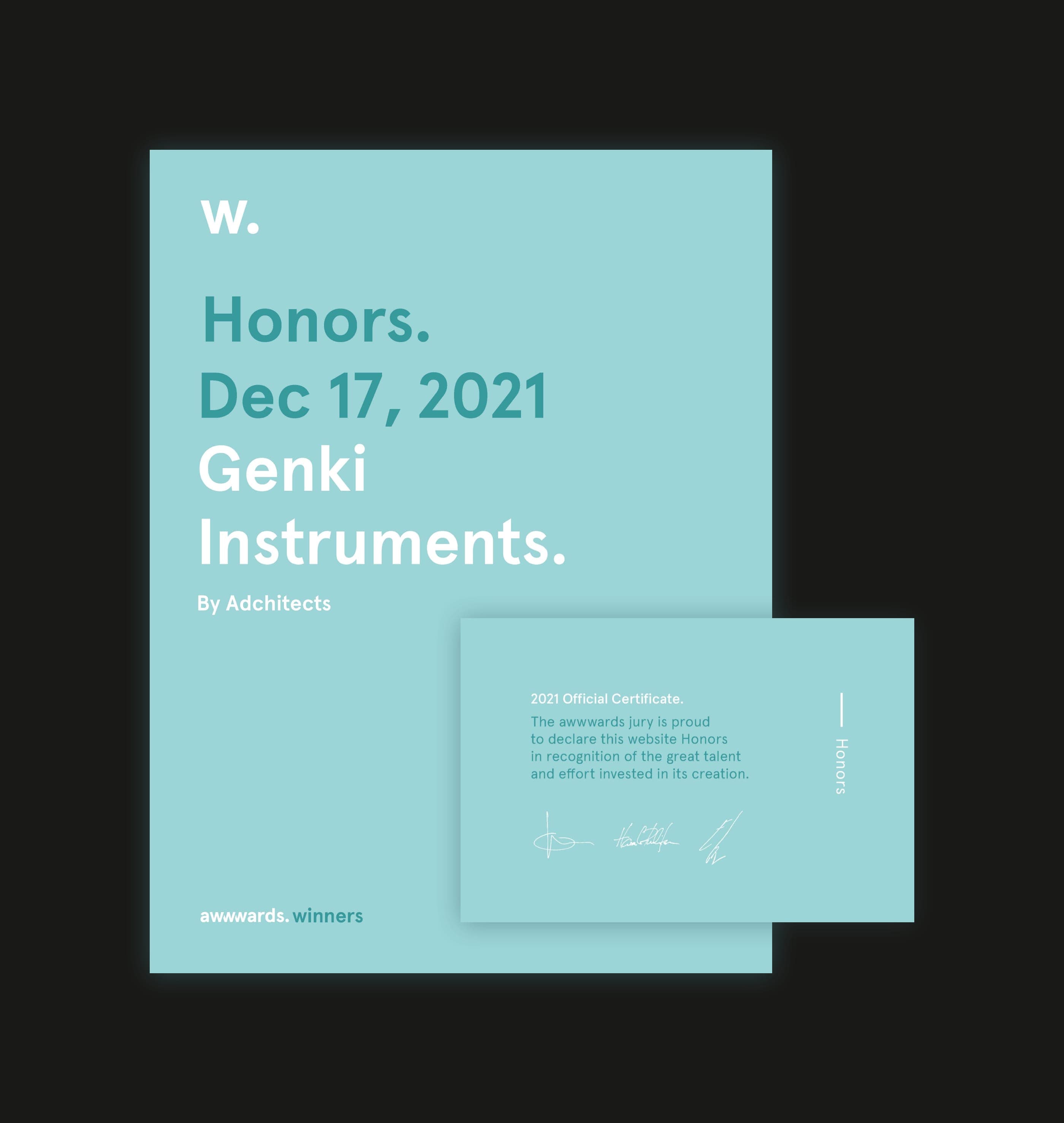 This project has been awarded
as an honorable mention by awwwards.
ARE YOU READY?
Let's build your next digital product