Exquisite web design for a classy furniture brand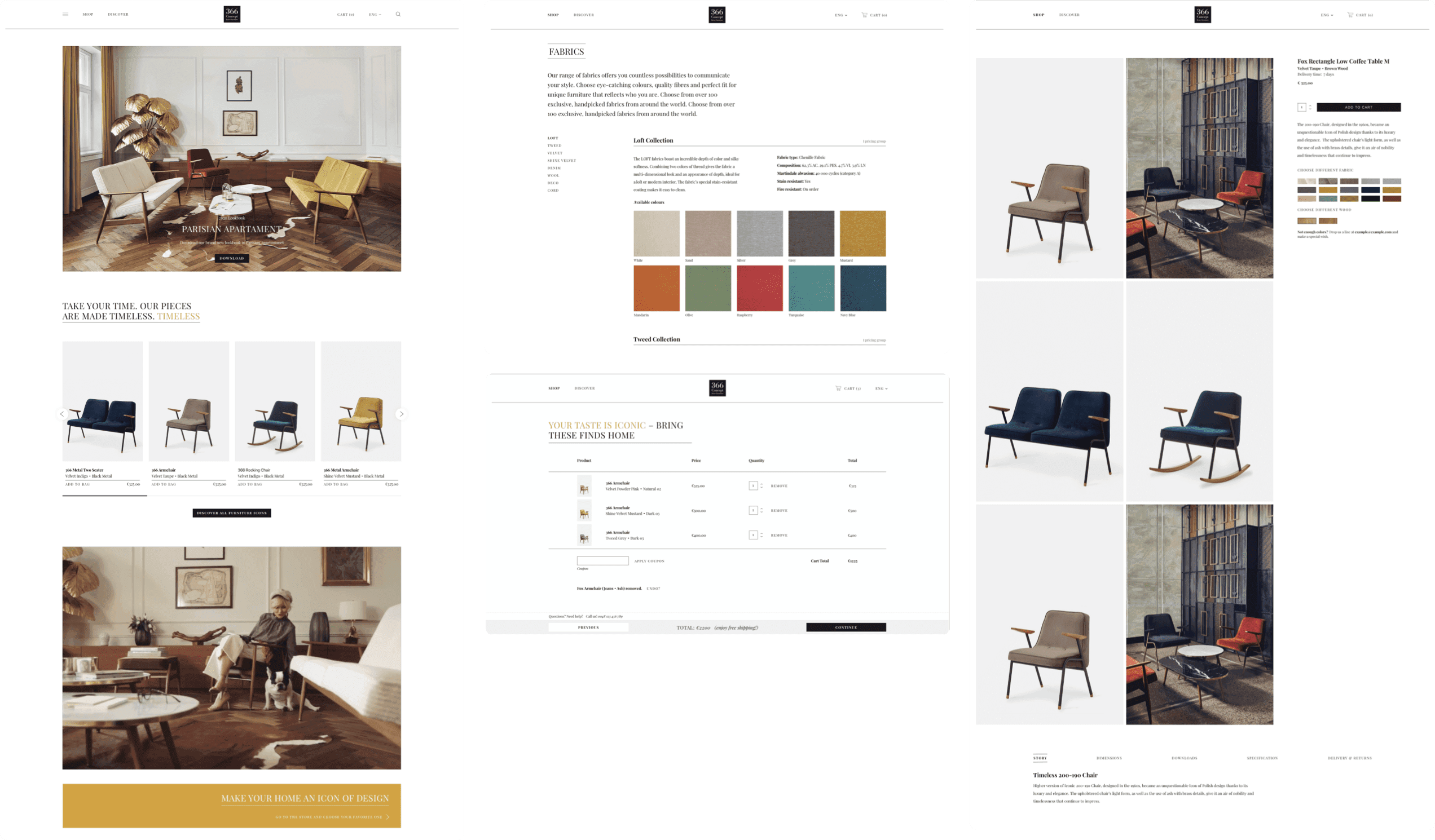 PROBLEM
To achieve their goal of popularizing the legendary 366 Armchair concept and becoming a household name abroad, the team behind 366 Concept needed their website to be an accessible, stylish, and multifunctional e-commerce platform that's ready to expand.
SOLUTION
We started with a detailed UX & UI analysis to ensure an effortless shopping experience. There are new product listings and product pages, a new finish selection page, and many more. We also streamlined the basket and checkout for the best possible user experience.
VALUE DELIVERED
The new 366 Concept website stands out from the competition thanks to its impeccable look and feel. The site's layout is inspired by interior design magazines. Harmonious UX/UI facilitated shopping and improved the purchase path. Naturally, it all works great on mobile too!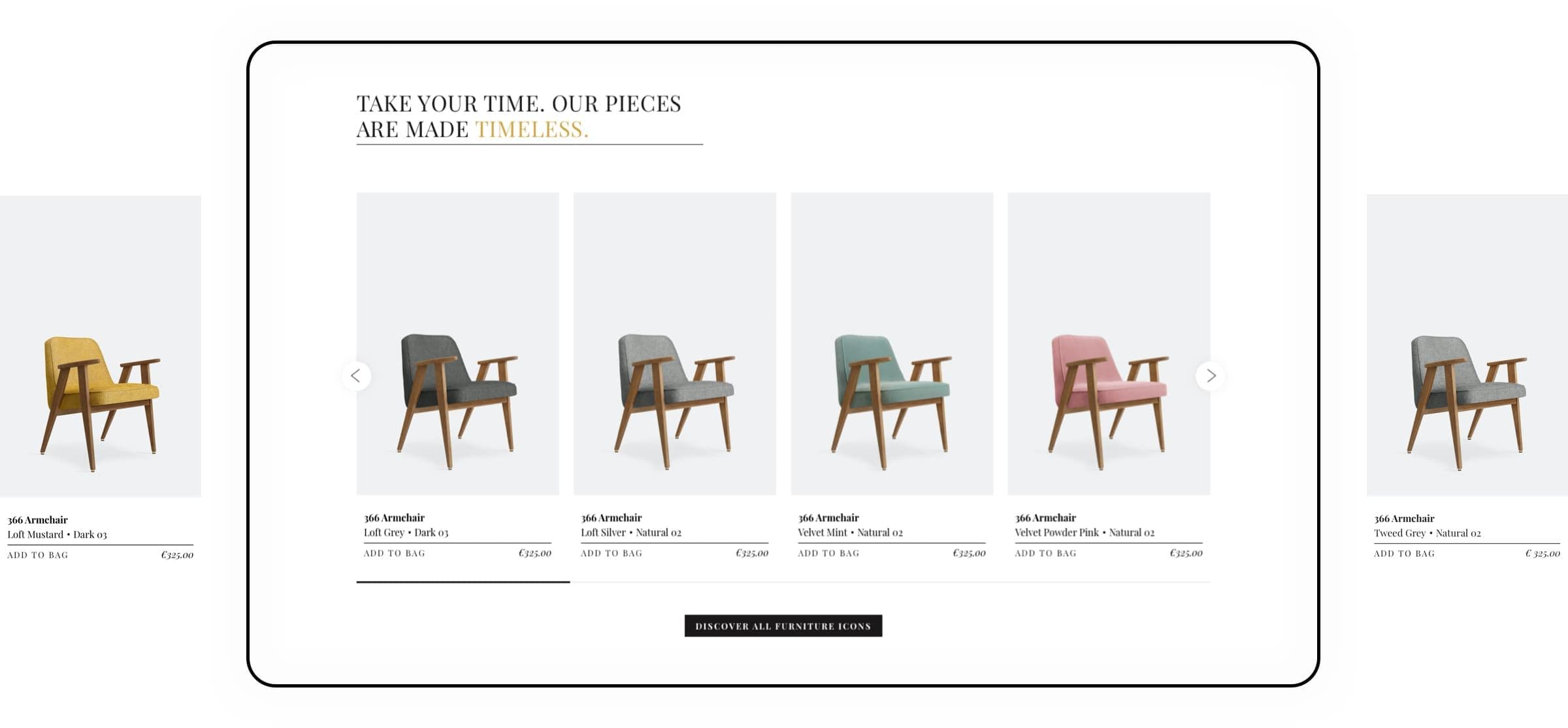 First steps
Discovery phase
We started with UX workshops. These helped us understand the client's mission and collaborate on the most effective customer journey for their new website. By honing the experience of the user, we were also able to identify key tools and frameworks that would preserve their modern approach and ensure success.
Subpages
Discover & About Us
The Discover section (pictured above!) introduces clients to Chierowski's designs and his most prominent piece, the 366 Armchair. The layout is inspired by interior design magazines — a symbol of style, luxury, and good taste.
With such a unique story behind the furniture, the About Us page provided an opportunity to develop a sense of authenticity and trust with the brand. We decided to start at the beginning, going back over 50 years to the day the iconic armchair was designed.
Subpages
Furniture series
While the armchair is iconic, the 366 collection extends beyond one product. The furniture series page familiarizes users with all the available pieces, letting them mix and match to create a unique set.
Subpages
Finishes
Modern consumers desire flexibility. That's why we built the Finishes page, where users can tailor their favorite 366 Concept furniture and compare different fabric and wood specifications. With how many variations are available (over 100 exclusive fabrics!), we needed to showcase them in an accessible way that allows users to discover their favorites.
Subpages
Product list
Understanding the target audience is paramount to a product's presentation. 366 Concept's customers have a refined palate for interior design — they know exactly what they want. For this reason, we enhanced the product listing page with advanced filtering features, so clients could find what they're looking for without having to window shop.
Subpages
Product page
Each product page has two specifications. First, the layout has to be aesthetically pleasing to match the furniture's quality. Second, the page needs to be optimized for efficiency, allowing clients to change fabric and wood specifications quickly.
Subpages
Basket & Checkout
At the end of the customer journey — the checkout process — simplicity is key to conversion. For this reason, we allow clients to register with 366 Concept or shop as guests, letting them complete their transaction on a single page. Using WooCommerce, buying high-end designer furniture only takes a few clicks.
Style
Branding
Just like the whole product catalog, Concept 366's branding has an air of classy, retro, mid-century style. The color palette is reminiscent of natural materials such as wood, metal, and fibers.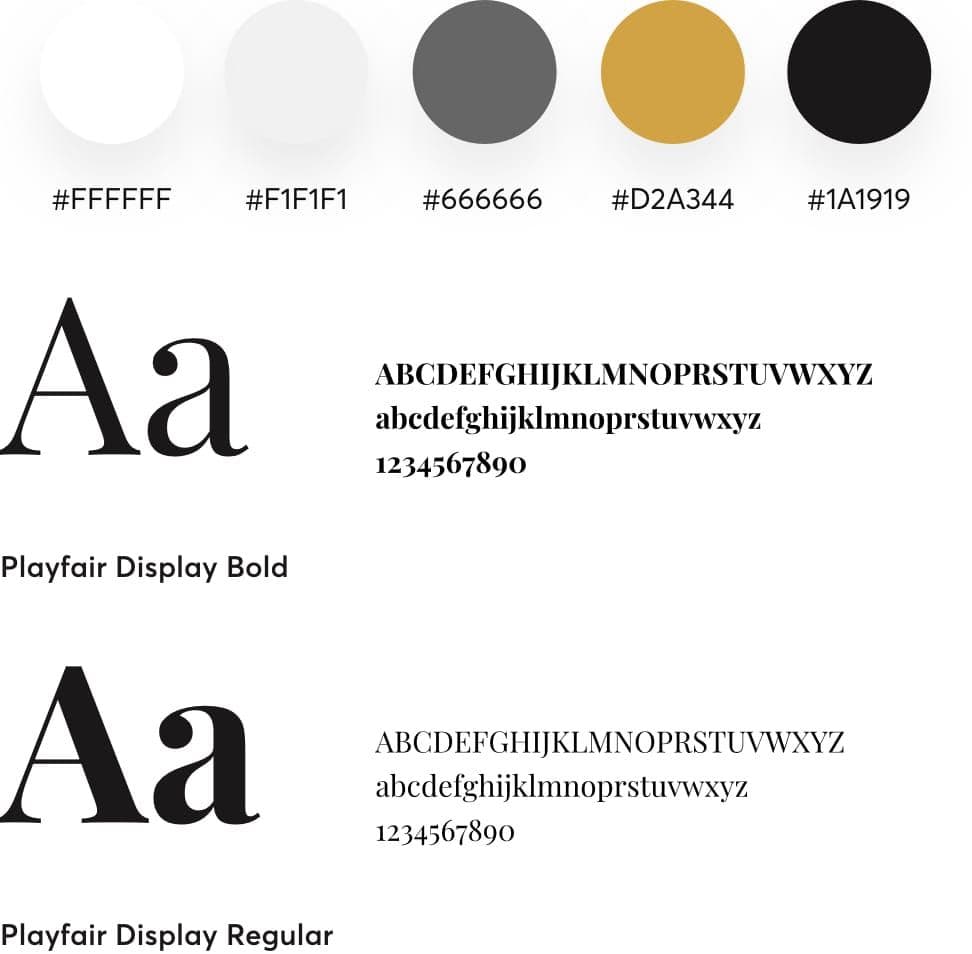 ARE YOU READY?
Let's build your next digital product