User-friendly support website for a tech hardware leader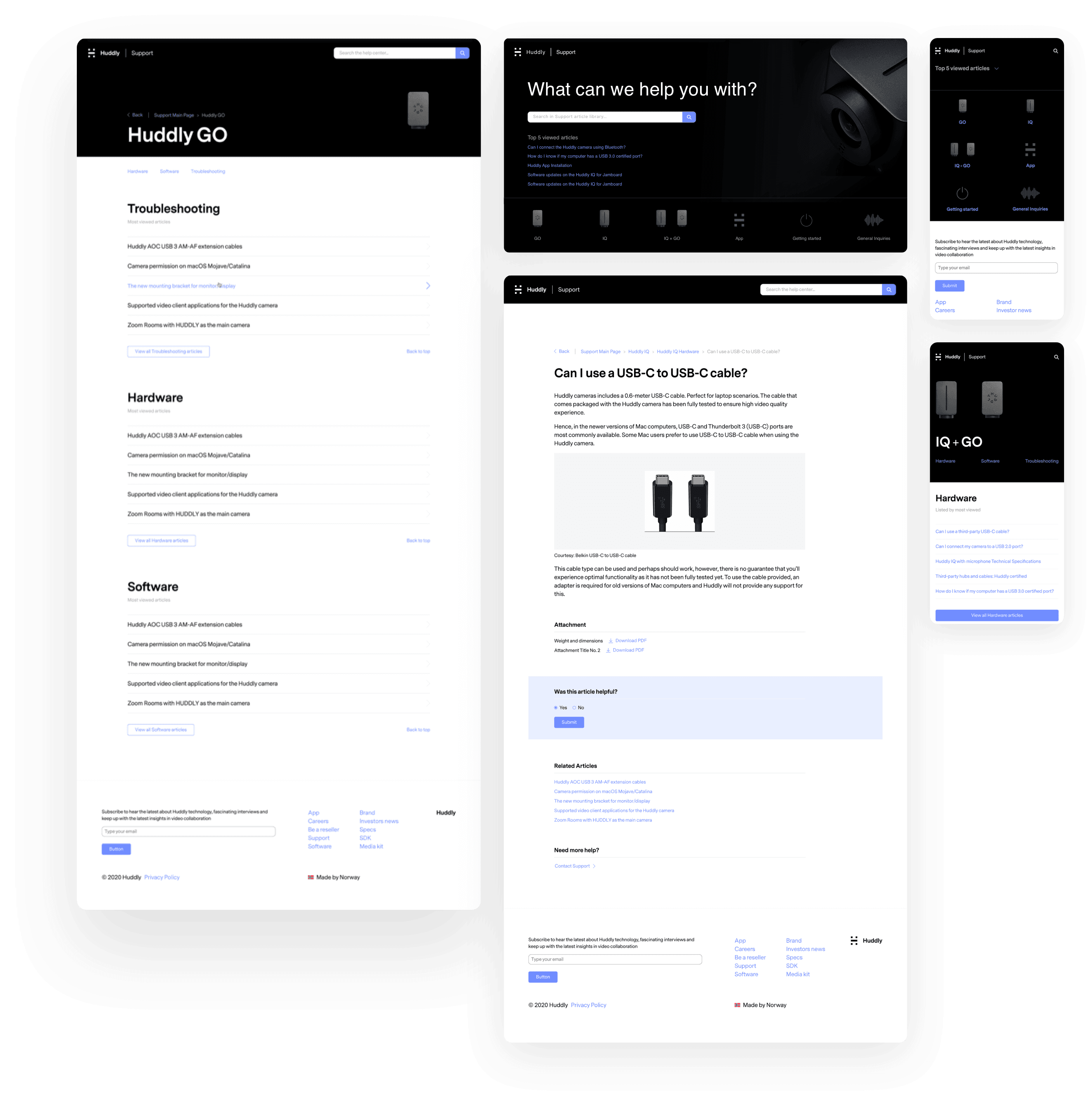 PROBLEM
Huddly's previous iteration of their Customer Support page was confusing and not visually appealing. During our research, we've detected multiple user pain points when it came to information hierarchy and usability.
SOLUTION
Once we completed the documentation and gathered data about the page's functionalities, our UX and UI Designers started working on pre-exiting wireframes of desktop and mobile screens, addressing issues one by one.
VALUE DELIVERED
For Huddly's new Customer Support page, we've cleaned up the information structure and improved its accessibility and usability. Information-finding has been streamlined and became much easier.
Our Role
Smooth collaboration
We took care of the full project scope, including design and development. After gathering all requirements regarding page functionality and completing the project documentation, it was our UI designer's turn to prepare desktop and mobile screens, and then, the project entered the development phase smoothly.
Information architecture
Clarity above all
Conserving the information architecture and making the support page really helpful for users was one of the biggest UX challenges. We had to ensure that the proposed articles were coherent and that they fitted the user's search intent, also having in mind the level of difficulty of the issue.
5.0
Adchitects' ability to address any issues very quickly was a valuable asset throughout the process. The team was very responsive, and they were able to accurately staff their resources onto the project.
First Line Support & Customer Consultant, Huddly
ARE YOU READY?
Let's build your next digital product